Current
-----------------------------------------------------------------------------------------------------------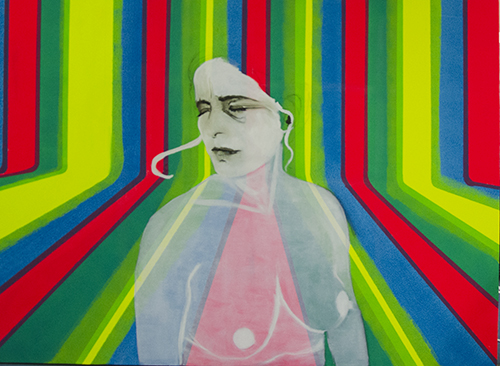 Sorcière / Witch, 146x114 cm, oil and acryl on canvas, 2019

INNOCENTE
Solo Show
Painting and Performance
Dec. 12th 2019 - feb. 29th 2020
-- The artist here continues her work of diverting the codes of Western painting, at the basis of her work, by shaking up the regimes of representation of the female body, through a series of paintings entitled Sorcières and the embroidered tapestry Adama, the main piece in the exhibition, created during a residency in Algeria. Through these works, Dalila Dalléas Bouzar invokes ancestral collective memories in order to infuse our imaginations with images of women transfigured by their own strength.
-- L'artiste continue ici son œuvre de détournement des codes de la peinture occidentale, au fondement de son travail, en bousculant les régimes de représentation du corps de la femme, à travers une série de peintures intitulée Sorcières et la tapisserie brodée Adama, pièce maîtresse de l'exposition réalisée lors d'une résidence en Algérie. Au travers de ces œuvres, Dalila Dalléas Bouzar invoque les mémoires collectives ancestrales afin d'investir nos imaginaires d'images de femmes transfigurées par leur propre force.
Galerie Cécile Fakhoury, Abidjan
//
//
Doucement, Doucement
Séquence #3 : Veiller
Résidence et Cycle d'expositions
du 8 octobre 2019 au 3 janvier 2020
Avec Marie Astre / Atelier Tçpç / Dalila Dalléas Bouzar / Patrice de Santa Coloma / Olivier Da Costa/ Christophe Doucet /  Guillaume Hillairet / Axel Ingé / Marie Lankester / Sophie Mouron / Françoise Perronno / Corinne Szabo / Laurent Valera
Commissariat Emmanuel Aragon et Marie-Sylvie Barrère en collaboration avec Jean-Cyril Lopez
Archives de Bordeaux Métropole
www.groep.fr
//
//
TATTOO (titled Tatoueurs, Tatoués )
from the 28th of September until the 9th of February, 2020
Kaohsiung Museum of Fine Arts, Taiwan Cooperating with Musée du quai Branly

Princesses, a series of 12 portraits
.
.
.
Past
------------------------------------------------------------------------------------------------------------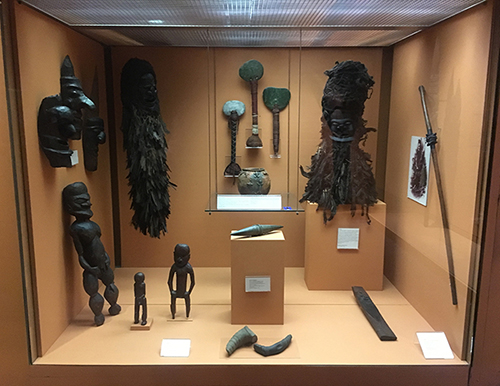 Tout passe, sauf le passé
6, 7 et 8 novembre 2019
Performance et séminaire
Avec les artistes ; Fred Mutombo et Ayako Mensah, Dalila Dalleas Bouzar, Pascale Obolo, Toma Muteba Luntumbue, Sammy Baloji, Bianca Baldi, Calvin Soiresse, les chercheurs et directeurs de musée ;Didier Houénoudé, Placide Mumembele, George Abungu, Samuel Sidibé, Maureen Murphy , Margareta Von Oswald, Sara Torres, Lotte Arndt, Michael Dieminger, Irene Calderoni, Laurent Courtens, Carolina Orsini, Katia Kukawka, Cindy Mbeng, Elke Kaschl Mohni, Aliona Elizalde, Jana Haeckel, Luise Holke
Workshop on colonial residues in ethnolographic museum collections.
Embracing the hybridity that makes up critical work on colonial heritage in Europe and abroad, we want to create a common ground in which we can share experiences, doubts, resources, help and support. Consider the workshop a bottom-up catalysator for a critical, honest and diverse conversation on colonial heritage and blind spots where everyone gets the space to be seen and heard. I am very much looking forward to have a collective listening session with all of you to incorporate tools on how we can make change and alternative future scenarios happen.
You can find further information on the project and former workshops here: www.goethe.de
Besides, the Goethe Institut created a new website on the debate on postcolonialism entitled "Latitude":
www.goethe.de
Organisé par le Goethe Institut en collaboration avec le FRAC et le Musée d'Aquitaine, Bordeaux
//
//
L'Esprit du large : chapitre II
Group Show
27.09.2019 / 30.11.2019
Ouattara Watts, Dalila Dalléas Bouzar, Jems Koko Bi, Yo-Yo Gonthier, Sadikou Oukpedjo, Vincent Michéa, François-Xavier Gbré, Dimitri Fagbohoun
Galerie Cécile Fakhoury, Abidjan
//
//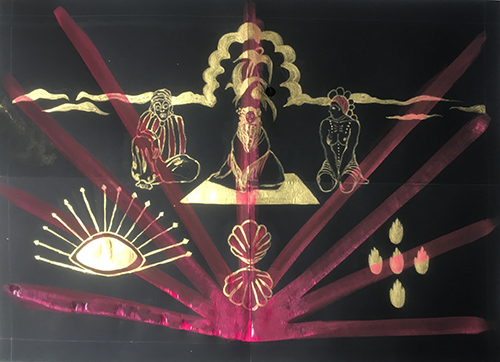 Sketch, watercolor on paper
INNOCENTE
Oct. - nov. 2019
Résidence de création et de production d'une tapisserie brodée
Réflexion sur la condition de la femme.
Ateliers Sauvages de Wassyla Tamzali, Alger
Avec le soutien de l'Ambassade de France d'Alger, de la DRAC Nouvelle Aquitaine et de la galerie Cécile Fakhoury
//
//

INVINCIBLE
Doucement Doucement - Temps 2
Résidence et exposition du collectif d'artistes grOEp
Avec Marie Astre, atelier TçPç, Samuel Buckman, Dalila Dalléas Bouzar, Patrice de Santa Coloma, Christophe Massé, Béatrice Pontacq, Frédérique Soumagne, Laurent Valera, Tommy Vissenberg
11 juin au 27 septembre
Commissariat Emmanuel Aragon et Marie-Sylvie Barrère en collaboration avec Jean-Cyril Lopez
Archives de Bordeaux Métropole
www.groep.fr
//
//
L'Esprit du large
Group Show
28th June to 6th Sept.
Ouattara Watts, Dalila Dalléas Bouzar, Jems Koko Bi, Yo-Yo Gonthier, Sadikou Oukpedjo, Vincent Michéa, François-Xavier Gbré, Dimitri Fagbohoun
Galerie Cécile Fakhoury, Dakar
//
//

Sorcière!
8 May to 27 july
Group Show
Hélène Barrier et Julien Salaud, Katia Bourdarel, Alexa Brunet, Ymène Chetouane,Dalila Dalléas Bouzar, Baptiste Debombourg, Lola B Deswarte, Charlène Favier et David Ravel, RoxanneJackson, Pierre Joseph, Lidia Kostanek, Mehdi-Georges Lahlou, Marion Laval-Jeantet, Myriam Mechita, Annette Messager, Lionel Sabatté, Brankica Zilovic, Louise Bourgeois par Andrew Meredith, Richard Bohringer et Elina Löwensohn,Camille Ducellier, Yoko Ono, Alfred Chanut, Gustave Doré
Curator Marie de Paris-Yafil
H2M, Bourg-en-Bresse
//
//
//
//
//
//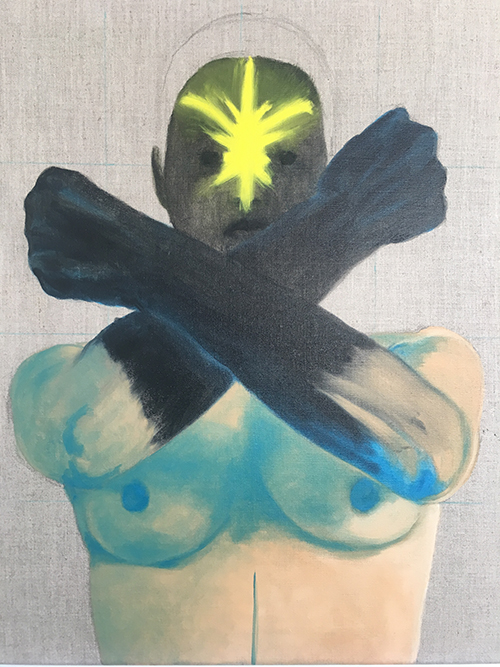 Ma demeure, 60x50 cm, oil on linen canvas, 2019
1:54 Art Fair - New York
3 - 5 th May 2019
Galerie Cécile Fakhoury
Abidjan - Dakar - Paris
Cécile Fakhoury gallery
galerie@cecilefakhoury.com
www.cecilefakhoury.com
//
//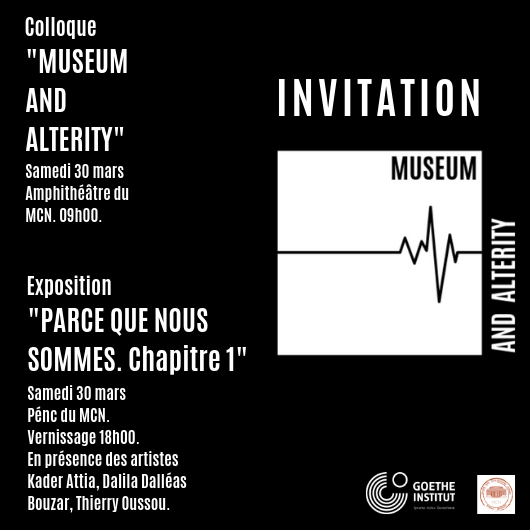 MUSEUM & ALTERITY
30th march to 15th april
Colloque
The idea of this colloquium is to analyze the link between museums, discourses and production of alterity. The purpose is to reinventethnographic collections, exhibition methods and make the museum a place where the dynamics and creativity of human cultures, the history of relations between societies, civilizations and worlds, can be expressed, avoiding the traps of exoticism and essentialism. We can no longer talk about the Others without them. Interlocution is the key concept of this new approach.
Director : Felwine Sarr
Group Show
With Kader Attia, Dalila Dalléas Bouzar, Thierry Oussou
Curator : Bénédicte Samson
Musée des civilisations noires, Dakar
J'y présenterais Ma Demeure, une série de peinture et avec Elom 20ce, rappeur togolais, nous ferons une performance intitulée RÉVOLUTION 1/365.
Cette performance dure 24h non stop et consiste en une litanie de textes engagés allant de la chanson rap, à la poésie en passant par des extraits d'essais d'auteurs divers.
//
//
Performance - Studio Orient au féminin
Soirée Before - L'orient au féminin
15 mars / 19h
2ème variation de mon Studio Dakar, durant lequel j'avais peint 70 portraits en installant mon studio dans les rues de Dakar 7 jours 8 heures par jours. Cette fois-ci, Studio Orient au Féminin durera 3 heures, le temps de la soirée et abordera la condition de la femme dans les pays arabes à travers la vision fantasmée de la femme orientale.
Musée du Quai Branly - Jacques Chirac
Programme de la soirée!
218 rue de l'Université 75007 paris
//
//
De Dunkerque à Tamanrasset, l'orientalisme et ses héritages
Algérie-France, la voix des objets
Rencontres-débats/Conférences
Anissa Bouyaed parlera de ma série Femmes d'Alger d'après Delacroix et de la série Princesse -
Avec Nadira Laggoune, Christine Peltre, et Sidi Bémol en duo avec Abdenour Djémaï
Modération par Tewfik Hakem (journaliste, producteur à France Culture)
Domination symbolique d'un « Autre » souvent réduit à un corps stéréotypé, sans individualité, l'orientalisme a durablement influencé les imaginaires, français comme algériens, du XIXe siècle à nos jours.
Mucem, Marseille
www.mucem.org/programme
//
//
INNOCENTE
Résidence de recherche et de création
Phase I
18-25 février 2019
Avec Bernadette Dufrêne et les Ateliers Sauvages de Wassyla Tamzali
Alger, Algérie
//
//
//
//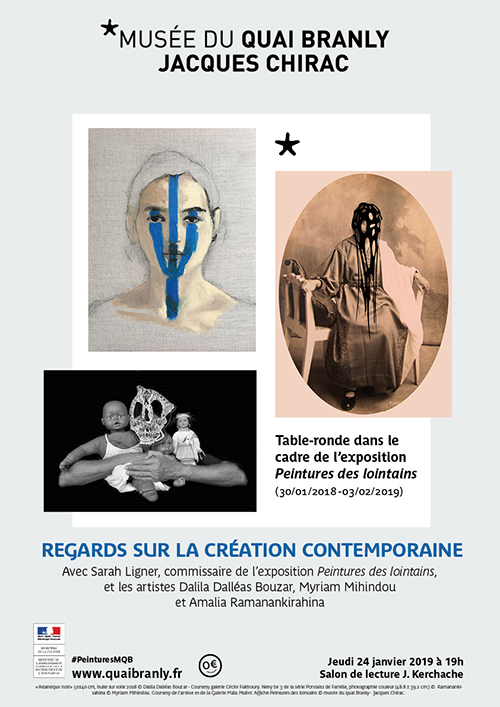 Rencontre autour de l'exposition Peintures des Lointains
Avec Myriam Mihindou, Amalia Ramanankirahina et Dalila Dalléas Bouzar
Invitation de Sarah.LIGNER conservateur, responsable de la collection Mondialisation historique et contemporaine
Musée du Quay Branly - Jacques Chirac
salon de lecture J. Kerchache
//
//
BB' project - Bruxelles - phase I
Contre ma peau - Grens – Against my skin
December 9 - 16 th 2018
Collectif grŒp
www.groep.fr
//
//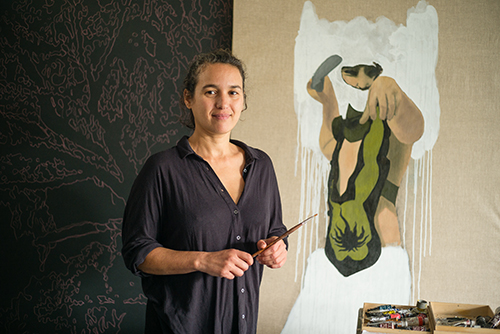 crédit photo Alexandre Dupeyron
.
Press : Jeune Afrique Magazine
Portrait par Nicolas Michel
Pdf [français]
.
//
Press : www.beauxarts.com
Press : afrique.lepoint.fr
Press : www.lequotidiendelart.com
Press : www.artinterview.com
//
//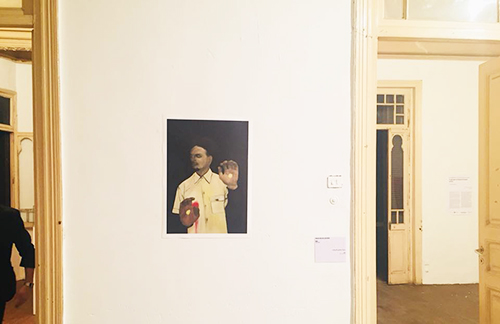 Omar 2018, reproduction on paper
Something Else - Off Cairo Biennial
1 nov. - 15 déc. 2018
Painting - Performance
Curator : Simon Njami
Guest Curator : Valentina G. Levy
Darb 1917, Le Caire
www.facebook.com/somethingelseoff
UntoldStoriesManifesto in Pdf [english]
//
AKAA - Art & Design Fair
9-11 nov. 2018
Studio Paris - Performance
Le Carreau du Temple, Paris
Cécile Fakhoury gallery
www.cecilefakhoury.com
//
//
L'Algérie pour mémoire
Témoignages autour de " la Question" 1958-2018
21 sept. - 10 nov.
Group exhibition
Ernest-Pignon Ernest, Jean-Jacques Lebel, Masson, Matta, Lapoujade, Dalila Dalléas Bouzar ...
Association art et mémoire au Maghreb
Centre culturel algérien
171 Rue de la Croix Nivert 75015 Paris
//
//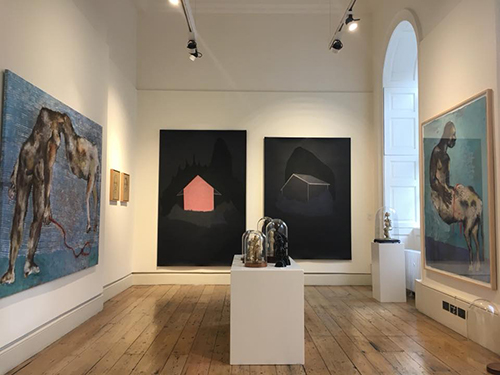 Série Maison, craie sur papier
1-54 African Art Fair London
4-7 October 2018
Cécile Fakhoury gallery
galerie@cecilefakhoury.com
www.cecilefakhoury.com
Somerset House
London
//
//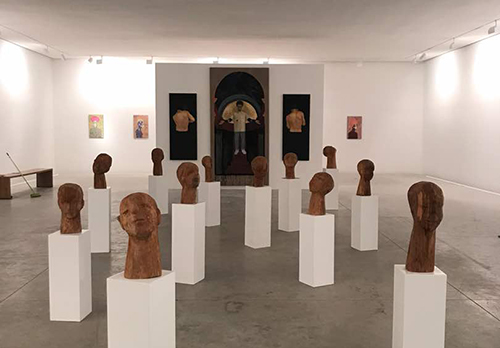 Atlantique noir, triptyque - devant sculptures de Jems Koko Bi
Les visionnaires
Dalila Dalléas Bouzar, Jems Koko Bi, Kassou Seydou
June 23-Oct.06 2018
Cécile Fakhoury gallery
Abidjan
www.cecilefakhoury.com
//
//

Les femmes d'Alger d'après Delacroix, 210x170 cm, huile sur toile, 2018
Vue d'Alger
6-22 sept. 2018
Peinture
Collective exhibition
Commissaire : Bernadette Dufrène
Galerie Jean-Luc & Takako Richard
74 Rue de Turenne 75003 Paris
//
//
I come from Africa
Conférence
14 juillet 2018
Festival du concombre
Souzdal, Russie
//
//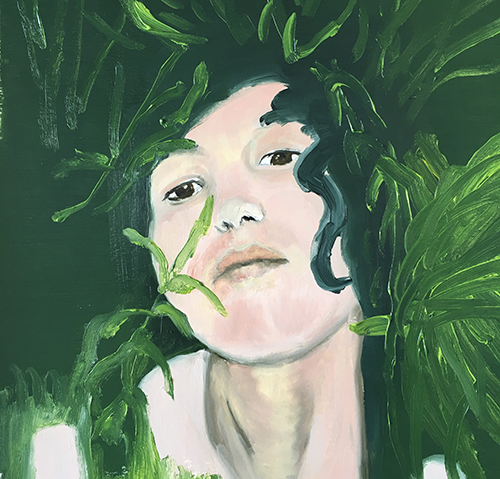 Knysna, 40x30 cm, oil on paper
Dakar Biennial OFF
Atlantique noir
May 3rd - June 3rd
Galerie Cécile Fakhoury
Hôtel Sokhamon, le Plateau
Dakar
//
//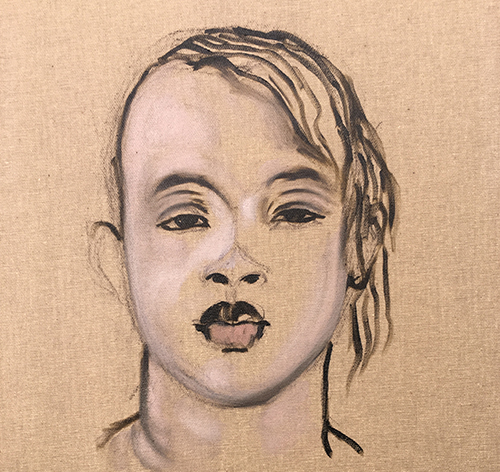 Fatou (série studio), 40x30 cm, huile sur toile
Dakar Biennial OFF
TheMatter

Salon de peinture 7 jours /7
Painting performance
May 3rd - 20th
Collective exhibition
Yassine Balbzioui, Amadou Sanogo, Dalila Dalléas Bouzar, Serigne Mbaye Camara, Benjamin Biayenda, Sanlé Sory, Youri Lenquette, Ablaye Thiossane, Sambou Djibathen
Immeuble Grey, petite corniche des Almadies
Dakar
Thomas P. Cazenave, Founder, productor and co-artistic director
Bénédicte Samson, executive productor and co-artistic director
//
//

Sun was shining, mix media on paper, 2018
BB'
Bordeaux - Berlin
Groep Collective exhibition
Vernissage : April 13 th
Ventilator 24 Projektraum
Katzbachstraße 24, 10965 Berlin, Allemagne
//
//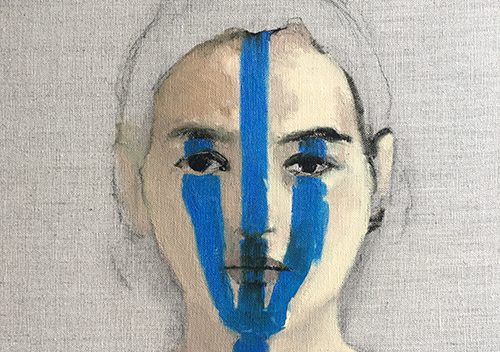 Autoportrait (détail), 50x40 cm, huile sur toile, 2018
Residency / Johannesburg
Feb. 15th - Mar.28th 2018
www.theprojectspace.org
www.saffca.com
//
//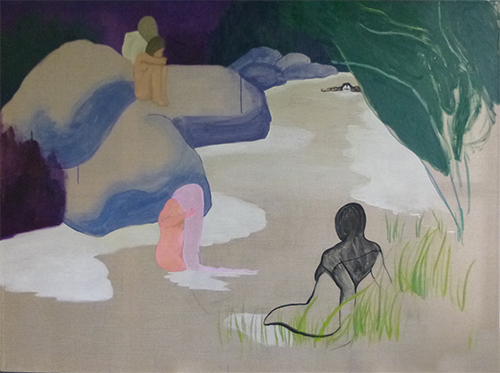 Baigneuses#5, 200x150 cm, oil on canvas, 2017
1-54 African Art Fair - Marrakech
February 24th – 25th 2018
Galerie Cécile Fakhoury
Stand B15
//
//
Fusions
Exposition collective
Du 30 jan. au 4 février 2018
Benjamin Biayenda, Danièle Bokino, Bruce Clarke, Dalila Dalléas Bouzar, Emo De Medeiros, Diako, Faly, Jonathan Hindson, Abdelkrim Srhiri, Patrick Tchaou, Pauline Gutter, Themba Khumal, Nelson Makamo, Oumar Ball, Anaïs Cadilhon, Clément Garnung, Henri Lamy, Abdoul Kadre Seck, Kwezi Strydom, Mohamed Thara
Mc2a, Fondation Saffca, association Cargo
Espace Saint rémi
4 Rue Jouannet, 33000 Bordeaux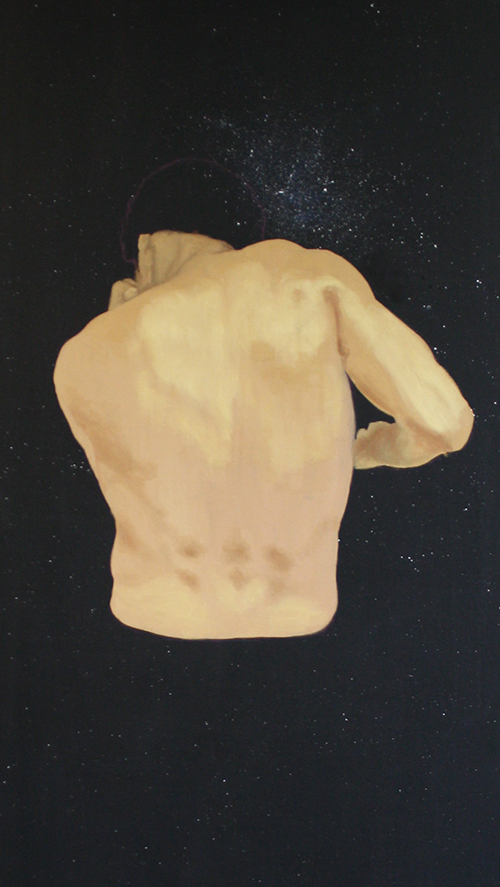 Atlantique noir - triptyque, panneau latéral droit, 170x70 cm, huile sur toile, 2018
//
//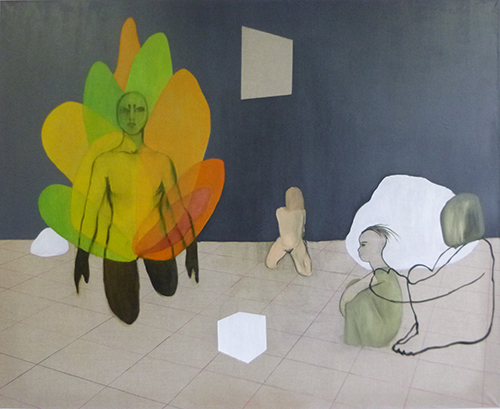 Les femmes d'Alger d'après Delacroix # 5, 200x195 cm, huile sur toile, 2017
Mix[cités]
exposition collective
17 novembre 2017- 15 janvier 2018
Vernissage : 16 novembre
galerie GVCC
25 Boulevard Moulay Rachid
Casablanca
//
//
Vocations
Exposition collective
Du 12 au 21 janvier 2018
Vernissage
11 jan.
-- Dossier de presse --
Galerie Mondapart
Galerie Exit Art Contemporain
Fondation Marcel Bleustein-Blanchet
www.fondationvocation.org
www.galeriemondapart.com
www.exit-art.fr
//
//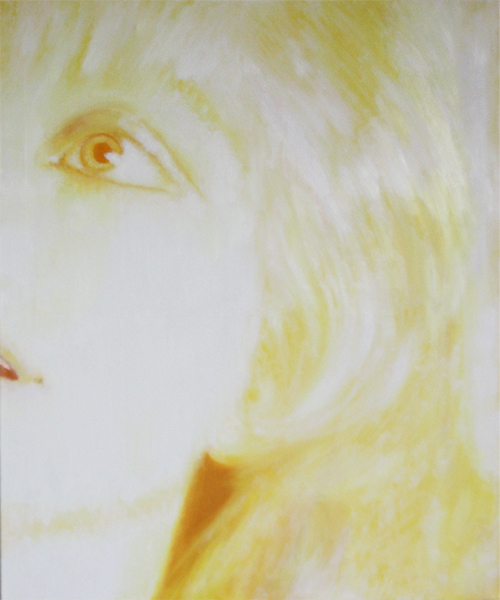 Fire walks with me, 70x60 cm, huile sur toile
Loge Blanche
Exposition collective
Virginie Blanchard
Dalila Dalléas Bouzar
Thibault Franc
Robin Lopvet
Du 9 au 23 déc. 2017
Vernissage
9 déc.
Galerie du Collectif E3
3, rue des Pénitents bleus, Arles
//
//
30e édition des Instants Vidéo
Inner Past
vidéo
5 nov. - 3 décembre 2017
La 30e édition des Instants Vidéo se déroulera à Marseille (FRAC, Cinéma Les Variétés, Friche La Belle de Mai, La Fosse, Galerie Deux, ADPEI, SARA, ARI, Vidéodrome 2, Cinéma Le Gyptis), en Argentine (Escuela de Arte Leopoldo Marechal/Videobardo / Buenos Aires), en Italie [.BOX] Videoart Project Space (Milan), Université La Sapienza (Rome) et sur la chaine web d'art vidéo visualcontainer.net
//
//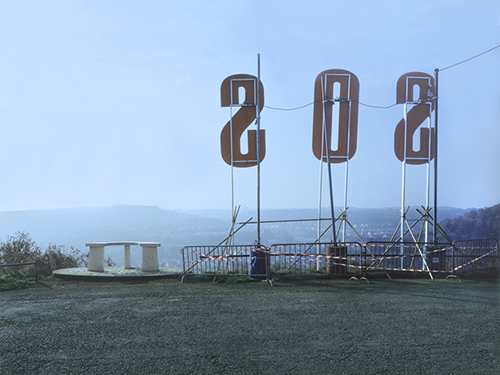 Hayange le 17 octobre 2011 © Albert Clermont

Déplacements / Dégagements
Conférence - Débat /
Cycle Paysage de la pensée
Vendredi 29 septembre 2017
18 h 30 - 20 h
avec
Denis Fizelier, collectionneur
Hélène Soulier, Maitre de conférences à l'ENS d'architecture et de paysage
Albert Clermont, photographe
modératrice, Dalila Dalléas Bouzar
Dans le cadre du Week-end de l'Art Contemporain de Bordeaux
Halle des Douves
4 rue des Douves
Bordeaux
contact@groep.fr
www.groep.fr
//
//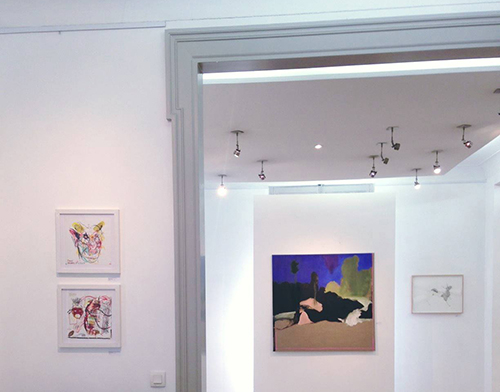 FLASH!
Group exhibition
François BARD - Dalila DALLEAS BOUZAR - JOFO
Gwen MARSEILLE - Najia MEHADJI - Lionel SABATTE
till sept. 23 th

Galerie D.X
10 Place des Quinconces
33000 Bordeaux
www.galeriedx.com
//
//
Area revue
Author : Denis Fizelier
blackstothefuture.com
Author : Mawena Yehouessi
Lien
Afriscope le magazine de Africulture
Author : Aminata Aidara
Lien
//
//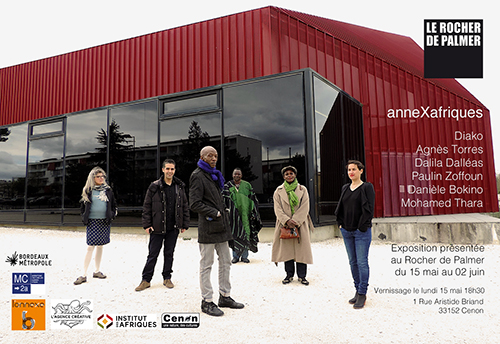 AnneXafriques
15 mai - 2 juin 2017
//
//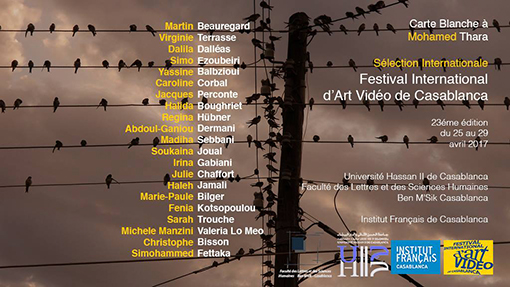 FIAV
Festival international d'art vidéo de Casablanca
25 - 29 avril 2017
Commissariat : Mohamed Thara
Organisé par l'Université Hassan II, la Faculté des Lettres et des Siences Humaines Ben M'Sik et l'Institut Français de Casablanca au Maroc
//
//

Galerie Cécile Fakhoury
Abidjan
Booth G7
galerie@cecilefakhoury.com
www.cecilefakhoury.com
//
//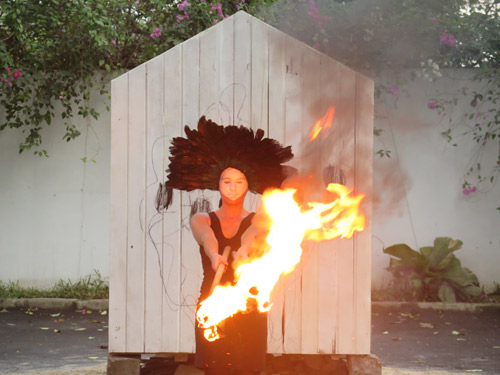 Performance Inner Past
In Her Room
Solo show
09.12.2016 - 18.02.2017
Galerie Cécile Fakhoury
Abidjan
galerie@cecilefakhoury.com
www.cecilefakhoury.com
Exhibition Text
Pdf [français] --------- Pdf [english]
//
//
Gallerie Mamia Brétesché
GROUP SHOW
ARTISTS OF THE GALLERY
10 au 24 Novembre 2016
77 rue de Nazareth, Paris
www.mamiabreteschegallery.com
//
//
C'était un masque marin créé pour le carnaval de Bordeaux de 1998, c'est devenu une créature inquiétante destinée à roder aux marges de la ville, en lisière de la réalité. Guetteur muet, super-héros plus dérisoire qu'un "Vincent n'a pas d'écailles", figure béante à la bouche ahurie. Inquiétante non pas parce qu'un témoin pourrait croire à une "Créature du lac noir" ou à un « profond » surgi des cauchemars américains, mais parce que le passant ne comprend pas à quoi rime cette force animale, requin dentu, caméléon sacré, posée là. Il ne saisit pas le but de l'hybridation, les efforts scientifiques, la recherche, ne comprend ni le sérieux, ni le comique, parce que Fish Man, planté au milieu du gué, est un "Bartleby" moderne : il ne fait rien, préfère seulement ne pas. Ni viande ni poisson, queue de castor monastique, ni vrai ni faux, triton inverti aux grands yeux jaunes exorbités, promenés tels le faisceau d'une torche électrique sur le paysage.
Voilà pourquoi, après avoir transféré plusieurs fois le personnage, d'une fête populaire à des performances, de ces performances à des photographies, de la photographie à la peinture, de ces peintures à quelques pages du roman "Brico-Relais" et jusqu'à des miniatures, j'ai voulu proposer à d'autres artistes de le réinterpréter, ou leur demander ce qui, dans leur travail, correspondait au monstre. Scénettes de Jean-Martial Estève, insertion de Joris Brantuas, studio mobile de Lionel Roux et Olivier Quérette, mise en abîme de Dalila Dalléas Bouzar, surprises de Renaud Bargues et Miki Nitadori, Homme qui dort de Christophe Massé enfin. Or Fish Man est bien un somnambule et une histoire à dormir debout. Il incarne pour moi la promenade de tous les artistes, ces veilleurs étonnés d'arpenter le trottoir, têtards hydrocéphales, les yeux écarquillés pour saisir le monde, petits pivots têtus comme des baguettes d'armoise, faciles à briser mais porteurs d'oracles minuscules.
//
//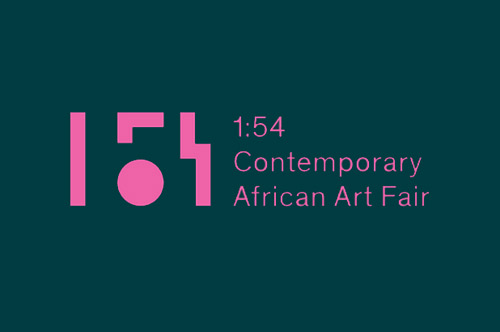 1:54 Contemporary African Art Fair
5 - 9 October 2016
Summerset house. London
Galerie Cécile Fakhoury
Abidjan Côte d'Ivoire
Tel: + 225 22 44 66 77
galerie@cecilefakhoury.com
//
//
Presse
Sud Ouest
Author : Dominique Andrieux
Pdf [français]
//
//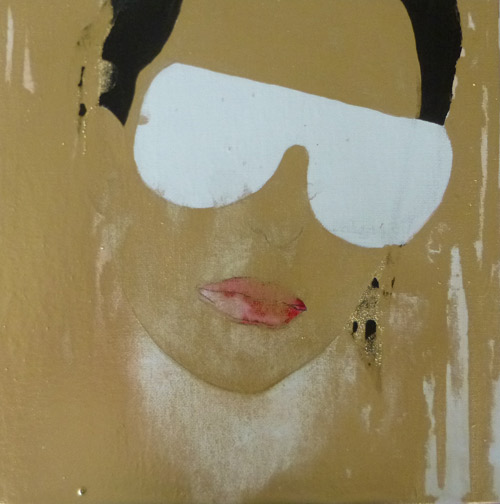 Hoor's Dream, 25x25 cm, huile sur toile, 2016
Who's dream
peintures et dessins
vendredi 26 aout
(English version scroll down )
Le hasard n'existe pas. Il est ce qui permet la rencontre avec nous-même. Qui n'a pas rencontré une personne, un objet, une image, une idée qui va résonner avec lui-même d'une manière si forte qu'il est poussé à chercher plus loin le sens de cette rencontre ?
Les deux séries que je présente sont le résultat de ce type de rencontres.
Les peintures de la série Hoor's Dream sont faites d'après des photos prises par la directrice du musée de l'Émirat de Sharjah, qui en est aussi la princesse, Hoor Al Qasimi. Ces photos m'ont plu pour leur parti pris architectural et esthétique, en plus d'offrir une certaine vision désincarnée de l'Orient.
La série de dessins Rencontre est un prétexte à l'exploration de certaines figures comme celles de l'enfant ou des parures traditionnelles.
English
The hazard does not existe. It is what allows the encounter with ourselves. Who has not met a
person, an object, an image or an idea that will resonate with itself such a strong way that one is pushed to look beyond the meaning of this meeting.
Both series presented are the result of this type of meeting.
The series of paintings Hoor's Dream is made from photographs belonging to the director of the museum Emirate of Sharjah, which is also the princess, Hoor Al Qasimi. These photos looked good for their bias and architectural aesthetics, in addition to being a certain disembodied vision of the Orient.
The series of drawings Rencontre (Encounter in French) is an excuse to explore some figures such as children or traditional ornaments.
ZAAD
Zone d'Activité Artistique à Domicile
16 rue Beyssac - Bordeaux St Michel
RDV / Appointements 07 81 88 65 95

Images de l'exposition / Exhibition view ---- clic ----
//
//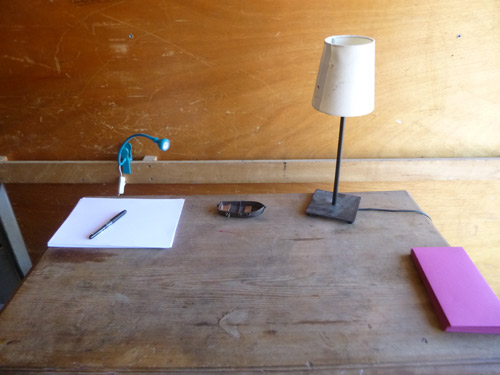 ENVIE D'IDENTITE
25 août
12-13 juillet
Une performance de Dalila Dalléas Bouzar avec Julien Vernière et Frédéric Dalléas.
Envie de changer d'identité? C'est facile, rapide et sans souffrance.
Envie d'identité est une performance par laquelle le public a la possibilité de changer d'identité, symboliquement bien sur.
Devant un camion, un bureau d'accueil reçoit le public qui désire changer d'identité. Il est guidé à travers 3 étapes. Il devra d'abord abandonner son identité. La deuxième étape, qui se déroule à l'intérieur du camion, est tenue secrète. Et enfin il pourra choisir une nouvelle identité, concrétisée dans un portrait réalisé in situ par deux artistes.
Cette performance est une réaction au discours sur l'identité, les frontières, la liberté de se mouvoir et d'exister.
C'est aussi un hommage aux nombreuses personnes qui risquent leur vie pour garder leur dignité.
Dans le cadre du festival un été au grand Parc.
Où?
Devant la piscine du Grand Parc, Bordeaux
Programme
//
//
PRESS
ArteeCritica
Author : Valentina Gioia Levy
Clic
Le Monde
Author : Philippe Dagen
Pdf [français]
IAM magazine
Interview by Elsa Guily
Clic
Africultures
Author : Fatou Sall
Clic
GROUND magazine
Portfolio (p.262-269)
Clic
//
//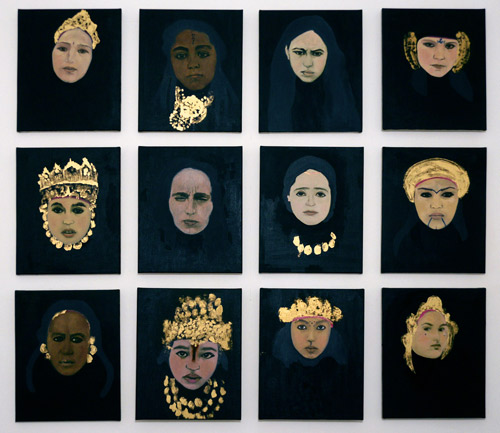 Princesse (série), 50x40 cm, huile sur toile, 2015-16
Biennale de Dakar
Réenchantements
2016 May 3th- June 3th
Commissaire d'exposition / Curator : Simon Njami
« Ceux qui répondront présents seront ceux qui, sans honte et sans pudeur, oseront se dire Africains à la face du monde, en faisant fi de tous les préjugés et de tous les regards qui ont été portés sur le continent. Bien au contraire. En revendiquant les blessures, les erreurs, les tâtonnements, et en ne craignant pas d'affirmer le génie de leurs terres devant les rires goguenards des sceptiques professionnels. Car, au risque de paraître scandaleux, j'affirme que l'on ne nait pas Africain, on le devient. Devenir, c'est naitre au monde et c'est se découvrir. C'est opérer des choix existentiels qui vont déterminer la direction que va prendre notre vie. La seule manière d'appréhender cette Afrique dont chacun semble connaître la définition est de rassembler les pièces éparses de ce puzzle plusieurs fois millénaire. Devenir revient à exprimer au monde un point de vue. Et il n'est pas d'expression sans langage. Comprendre les artistes dits africains, c'est être capable de déchiffrer le langage original dans lequel chacun, à sa manière, dit son appartenance au monde. Car appartenir à un territoire et tenter d'en définir les contours ne doit pas nous faire perdre de vue le fait que tout territoire est avant tout une métaphore difficile à circonscrire. » (Simon Njami)
Presse
Le Monde version Pdf [français]
//
//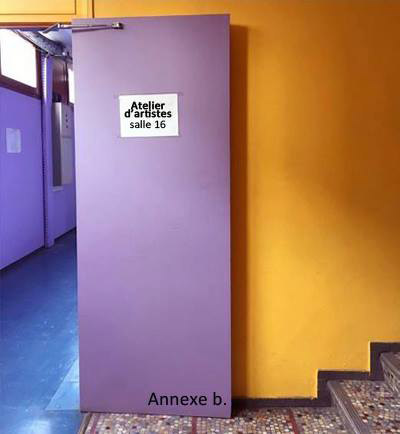 Un artiste au mètre carré !
jeudi 2 juin
18:30
C'est une première rencontre. Celle d'une vingtaine de plasticiens parmi la cinquantaine à avoir contribué à la charte du projet mené par MC2a afin de créer les conditions d'un espace innovant, créatif et coopératif au sein de l'Annexe b au cœur du quartier du Grand-Parc.
L'annexe du lycée Condorcet se transforme en ateliers d'artistes et lieu de résidence suite à l'appel à projet de la ville de Bordeaux.
Pluridisciplinarité, mixité, expérimentation sont le socle du dispositif mutualisé imaginé par MC2a, aux cotés des autres lauréats : l'Agence créative et Bibliothéca.
--
MC2a
porte 44 / 44 rue du Faubourg des arts 33300 Bordeaux
//
//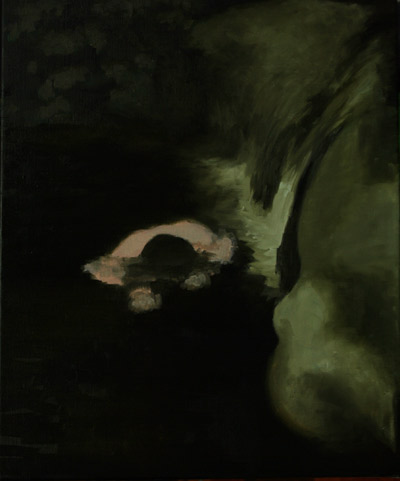 40 x 30 cm, huile sur toile, 2016
EXCALIBITUR
Peintures d'Aurélien Patouillard et de Dalila Dalléas Bouzar
du vendredi 27 mai au dimanche soir 29 mai 2016

Images de l'exposition / Exhibition view ---- clic ----
--
Vincent Patouillard
2 sente du Grand Pré
95840 VILLIERS-ADAM
Tél.: 01.34.08.07.37 / 06.79.66.73.55
vincent.patouillard@laposte.net
//
//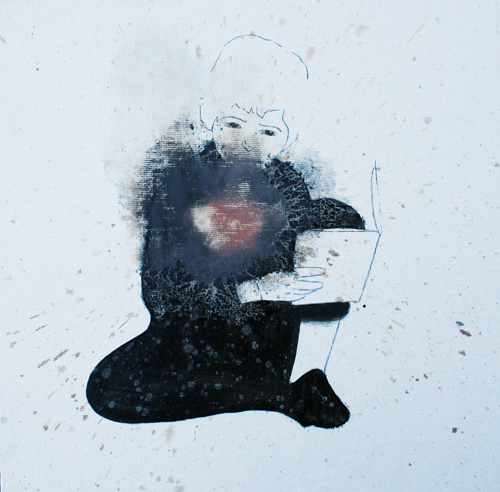 The book/Hoor's Dream 25 x 25 cm
MAMIA BRETESCHE GALLERY
GROUP SHOW
Driss Aroussi, Dalila Dalléas Bouzar, Hanieh Delecroix, Sofia Hihat, Eleanor Mitch, Luis Moragon, Mounir Gouri, Golnaz Payani, Sadek Rahim, Tajiouti Abdelkrim
28 Avril - 20 Mai
Vernissage: Le 28 Avril de 18h à 21h
Dessins contemporains
Dans ce processus de création, les artistes tracent le chemin d'une vision nouvelle, marque d'une rupture chez les uns ou renouveau chez les autres.
Il ne s'agit pas là d'une simple exécution, mais un condensé d'expériences mnésiques, issu de la passion, de l'émotion éprouvée à chaque étape du processus, approuvée par la perception finale et la satisfaction. L'oeil témoigne d'une gestation projetée par l'imagination. Mb
MAMIA BRETESCHE GALLERY
77 RUE NOTRE DAME DE NAZARETH
75003 PARIS
tel. +33 (0)1 42 71 50 94 | mob. +33 (0)6 60 87 06 21 | mamia.bretesche@gmail.com
www.mamiabreteschegallery.com
//
//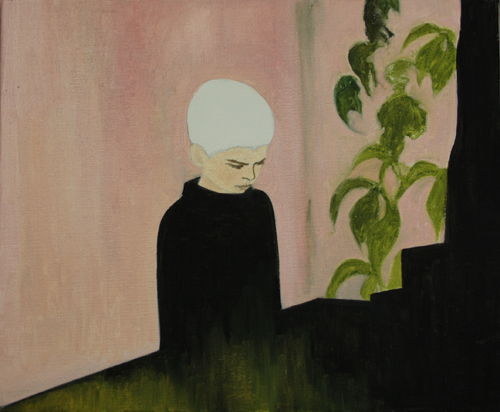 46x37cm, huile sur toile, 2016
Excalibitur
Avec Aurélien patouillard
24-30 mars 2016
St Martin 18, Lausanne, Suisse
//
//
Erika NImis, professeure associée au département histoire de l'art de l'université du Québec à Montréal, revient sur mon travail Algérie Année 0 ainsi que sur celui de Rachida Azdaou, Amina Menia et Zineb Sedira.
Archive (Re)Mix
Auteure :Erika Nimis
Passeuses d'histoires : des archives « minuscules » pour dire les silences de l'histoire algérienne
Cet essai aborde la démarche de quatre artistes visuelles contemporaines d'origine algérienne qui ont recours à la vidéo, l'installation, mais aussi à des médias plus « classiques » comme le dessin et la peinture, pour aborder l'histoire de l'Algérie, et notamment son principal épicentre : la guerre d'indépendance. Quoiqu'elles ne l'aient pas vécue, leurs parents en ont été les témoins directs et c'est ainsi que dans leurs créations, ces artistes, à l'aide de sources diverses (visuelles, orales, écrites), interrogent et réactualisent la (ou les) mémoire(s) familiale(s) qui leur ont été ou non transmise(s). Par-delà la présentation croisée de ces œuvres d'art visuel, cet essai veut explorer la figure de la « passeuse d'histoire » dans l'Algérie contemporaine qui, en se basant sur des archives alternatives, propose une forme de « contre-histoire », à l'instar de l'écrivaine et réalisatrice Assia Djebar, qui fait tomber les silences du discours officiel sur l'histoire.
Commander la revue : www.pur-editions.fr
African Arts
Summer 2015, Vol. 48, No. 2, Pages 26-39
© 2015 by the Regents of the University of California.
Small Archives and the Silences of Algerian History
Érika Nimis
Erika Nimis is an Associate Professor in Art History at the Université du Québec à Montréal (UQAM). She specializes in the history of photography in West Africa and has published three books and many articles on the subject. She collaborates with Africultures, where she co-edited a special issue entitled "African Perspectives on Photography" (2012) with Marian Nur Goni (EHESS, Paris), with whom she also cowrites the blog FOTOTA, dedicated to Research on Photography in Africa.
//
//
Happy New year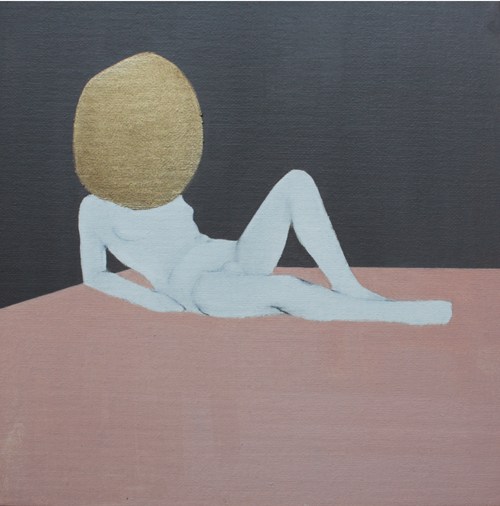 Hoor's Dream, 25x25 cm, 2015
//
//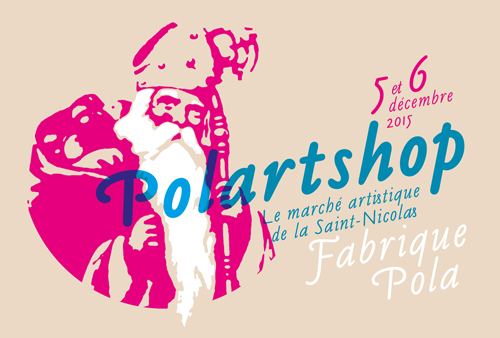 POLARTSHOP
Le marché artistique de la Saint-Nicolas
Véritable boutique éphémère de la Saint-Nicolas, le Polartshop est le lieu où trouver des micro-éditions, BD, accessoires, dessins, petites œuvres, photos, affiches, cartes postales...
Samedi 5 décembre : 11:00 - 22:00
Dimanche 6 décembre : 11:00 - 19:00
www.pola.fr
//
//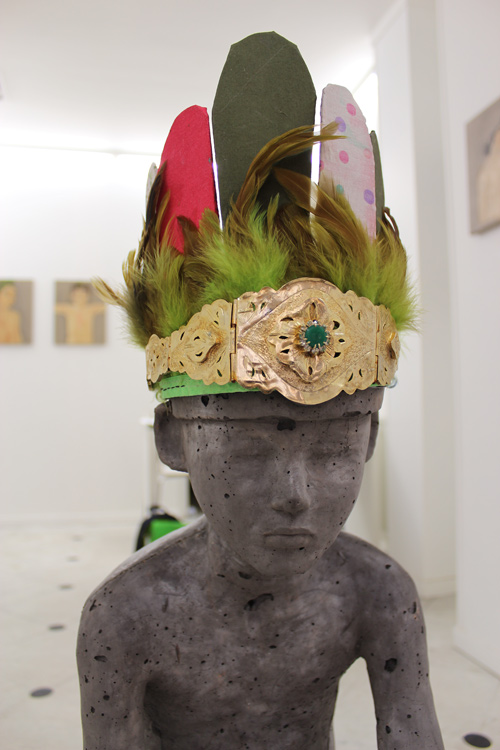 Soléman-constellation, 60x60x60 cm, concrete and mixed média

Hoor's Dream and Soléman, étoile de mon univers / Soléman, star of my universe
Solo Exhibition
Sept. 10th – oct. 9th
Opening/Vernissage : Sept. 10th
Mamia Bretesche Gallery
77 rue Notre Dame de Nazareth 75003 Paris
tel. +33 (0)1 42 71 50 94 | mob. +33 (0)6 60 87 06 21 | mamia.bretesche@gmail.com
www.mamiabreteschegallery.com
//
//
Beyrouth Art Fair
Sept.17th to 20th
//
//
I am now represented by The Mamia Bretesché Gallery. So you can view and purchase my work in Paris.
Je suis désormais représentée par la galerie Mamia Bretesché.
I wish us lots of sucess.
Je nous souhaite beaucoup de succès.
Mamia Bretesche Gallery
MENASA Fine Arts Gallery and Agency in Paris
77 rue Notre Dame de Nazareth 75003 Paris
tel. +33 (0)1 42 71 50 94 | mob. +33 (0)6 60 87 06 21 | mamia.bretesche@gmail.com
www.mamiabreteschegallery.com
//
//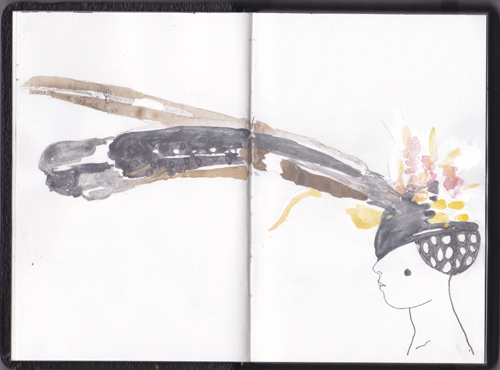 Visit my Blog !
Pour connaitre mes derniers travaux, coups de coeur, nouveautés....
//
//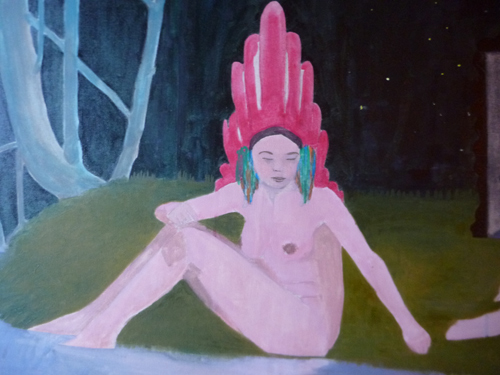 Baigneuses (détail), 185x150 cm, oil and watercolour on canvas, 2015
Les insoumises : Flora, Tina, Olympe et les autres
collective exhibition
March 3th - 15th 2015
Opening : March 5th
Espace Saint Rémi, 4 Rue Jouannet, 33000 Bordeaux
//
//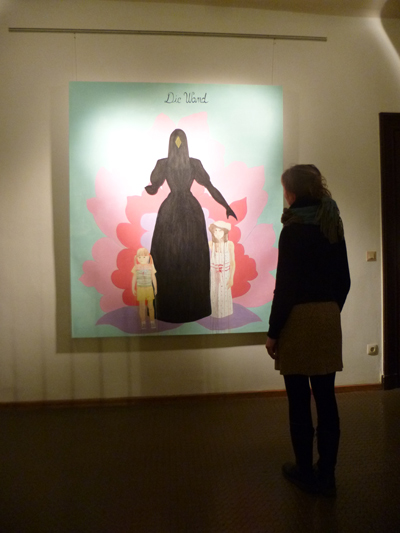 Die Wand, 200x170 cm, acryl and watercolor on canvas, 2015
Yesternow - ZWISCHEN JETSET UND VERGESSEN. Part II
Collective exhibition
Dalila Dalléas Bouzar (Algeria), Christoph Ndabananiye (Ruanda), Ndilo Mutima (Angola), Joana Taya (Angola)
Januar 16th - Februar 26 th 2015
The exhibition is a part of the program "We are tomorrow -Visions and Retrospection on Occasion of the 1884 Berlin Conference".
Ballhaus revisits the Berlin Conference as a symbol of German colonial history in order to take a look at identity constructions from multiple perspectives and to rethink them in a visionary way. Reflecting on the past and examining the present, opening up new channels of communication and future scopes of action.
curator : Manuela Sambo
Ballhaus Naunynstraße
Naunynstr. 27, 10997 Berlin
//
//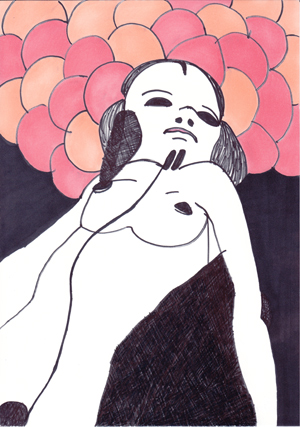 Untitled, colour pen, 29x21 cm

Christmas Gift Shop
A selection of Study Drawings------------- clic here
//
//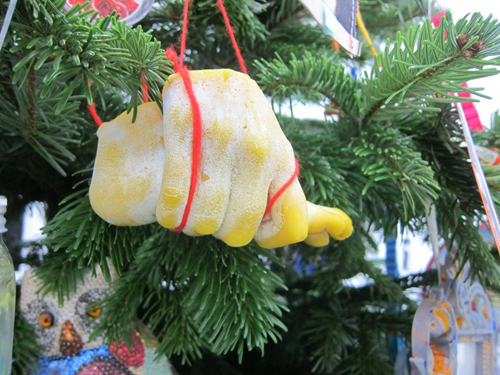 Untitled, wax, 2014
"Ich geh' in den Tannenwald, denn meine Pillen wirken bald."
Weihnachtsausstellung im Projektraum Ventilator
Eröffnung 12. Dezember 2014, ab 19 Uhr
Ausstellung 13. Dezember 2014 bis 6. Januar 2015
Zahlreiche Künstler*innen aus Berlin, Deutschland und Europa stellen ihre Werke an einem großen bunten Tannenbaum aus. Wer noch dringend auf der Suche nach originellen Geschenken ist, kann hier fündig werden. Wir laden selbstverständlich auch zum reinen Bestaunen und Begaffen ein. Frei nach Martin Kippenbergers "Jetzt geh' ich in den Birkenwald, denn meine Pillen wirken bald" möchten wir Euch herzlich dazu einladen, unter einem etwas anderen Weihnachtsbaum in Vorweihnachtsstimmung zu kommen. Es gibt Glühwein, Musik (Pia Bursch) und natürlich Kunst.
Jung-Yeun Jang, Christian Schoch, Dalila Dalléas, Audrey Nervi, Axel Pahlavi, Florence Obrecht, Miriam Ohorn, Anahita Bathaie, Eva Herold, Laurence Egloff, Rada Tzankova, Fritz Bornstück, Caroline Schmidt, Matthieu Martin, Niina Lethonen Braun, Wu Zhi, Alexej Tchernyi, Céline Berger, susanne Jung, Marie Lepetit, Kit Brown, Il me ressemble, Eugénie Bachelot Prévert, Annabelle Royo Brun, Natacha Ivanova, Rodolphe Rocton, Pauline Bazignan, Raphael Renaud, Georgette Sportes Nguyen, Christina gay, Marlon wobst, Monika Michalko, Jan Deyrieux, Ernst Markus Stein, Brian von Cupa, Paulo Ventura, Paelo Logo, frédérique Lanquetin, Mathias Schauwecker, Zara Marlen, Agnes Domke, Franz J. Hugo, Justina Kilinski, Patrick Munck, Armen & Melvin, Aaron Zimmer, Pia Bursch (Musik und Video)
PROJEKTRAUM VENTILATOR
Katzbachstraße 24, 10965 Berlin
//
//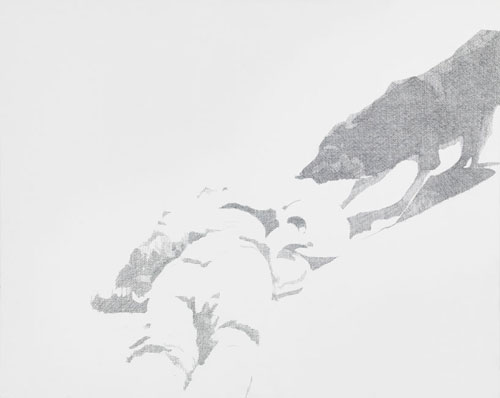 Sans titre, 100x80 cm, crayon sur toile, 2012 de la série Algérie Année 0
Liberté mon amour - le prisonnier politique et son combat
Group Show
Nidhal Chamekh, Bruce Clarke, Mat Collishaw, Pascal Colrat, Dalila Dalléas Bouzar, mounir fatmi, Jean-Marc Forax, Sandra Krasker, Estelle Lagarde, Gastineau Massamba, Gilles Perrin, Ernest Pignon-Ernest, Mustapha Sedjal, Kamel Yahiaoui
september 12-13-14th, 2014
Curator: Marie Deparis-Yafil
Fête de l'Humanité - Parc départemental geroges Valbon - 93120 La Courneuve, France
//
//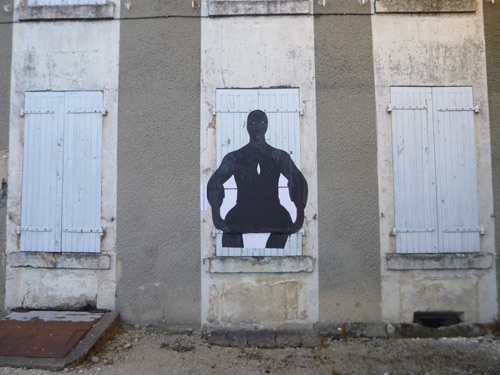 Malaïka
Solo exhibition
Street Art
17.07 - 14.08.2014
Des dessins monumentaux sur les murs de Brossac. Photos
L'artiste dialoguera avec les rues du village de Brossac en couvrant les murs de dessins monumentaux mesurant jusqu'à quatre mètres de haut.
Commissaire d'exposition / Curator: Johan-Hilel Hamel
Festival Les Jeudis De L'etang , Brossac, France
//
//
Résidence
15.05 au 06.06.2014
Ateliers dans les écoles de Baignes et de Blanzac sur le thème du "Héros"
Centre culturel de l'Espinoa / cdc4B Sud Charente, France
//
//
Interview in contemporaryand.com
Clic: français english deutsch
//
//
Publication
Monographic catalogue edited by goldrausch-kuenstlerinnenprojekt.
Text by Johan-Hilel Hamel.
//
//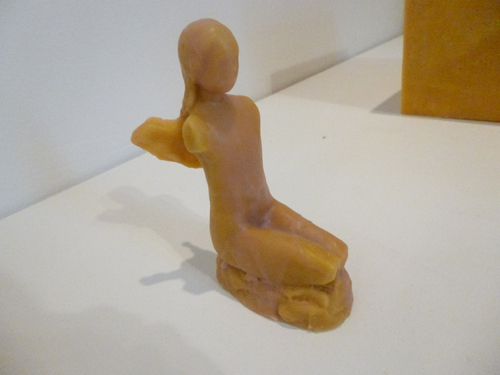 Untitled, 15 x 10 cm, wax, 2013
Körnelia - Goldrausch 2013
Group show
21.9 - 10.11.2013
opening: September 20
Partner of BERLIN ART WEEK
Galerie im Körner-Park
Schierkerstrasse 8, Berlin-Neukölln
www.goldrausch-kuenstlerinnen.de
//
//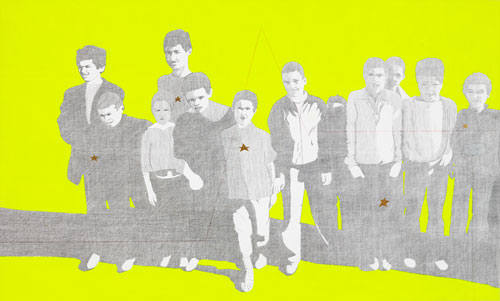 220x150cm, pencil and acryl on paper
Collection
Les enfants du soleil, drawing from the serial Algérie Année 0, is since july 2013 part of The french collection Fraac Marseille, "Les nouveaux collectionneurs" Program
www.nouveauxcollectionneurs.org
//
//
« A nos pères »
June 1th– july 27th 2013
Dalila Dalléas Bouzar, Nathalie Déposé, Sandrine Elberg, Marcell Esterhazy, Dimitri Fagbohoun, Roland Furhamn, Nandan Ghiya, Soheila Golestani, Bogdan Pavlovic, Milica Rakic, Mustapha Sedjal, Michaela Spiegel, Brankica Zilovic
"Les artistes présents dans l'exposition « A nos pères » ont ouverts leurs livres intimes, ont enquêté, tenté de reconstituer leurs histoires malgré les manques et les non-dits, reconstruit les liens qui les tiennent à leurs racines, et ont tous des histoires fascinantes, intimes et universelles à la fois, à nous conter."
Marie Deparis-Yafil & Brankica Zilovic, Curators of the exhibition
Galerie 2.13 pm
22 rue Hector Malot, 75012 Paris - Contact: fpaumier-moch@213pm.com